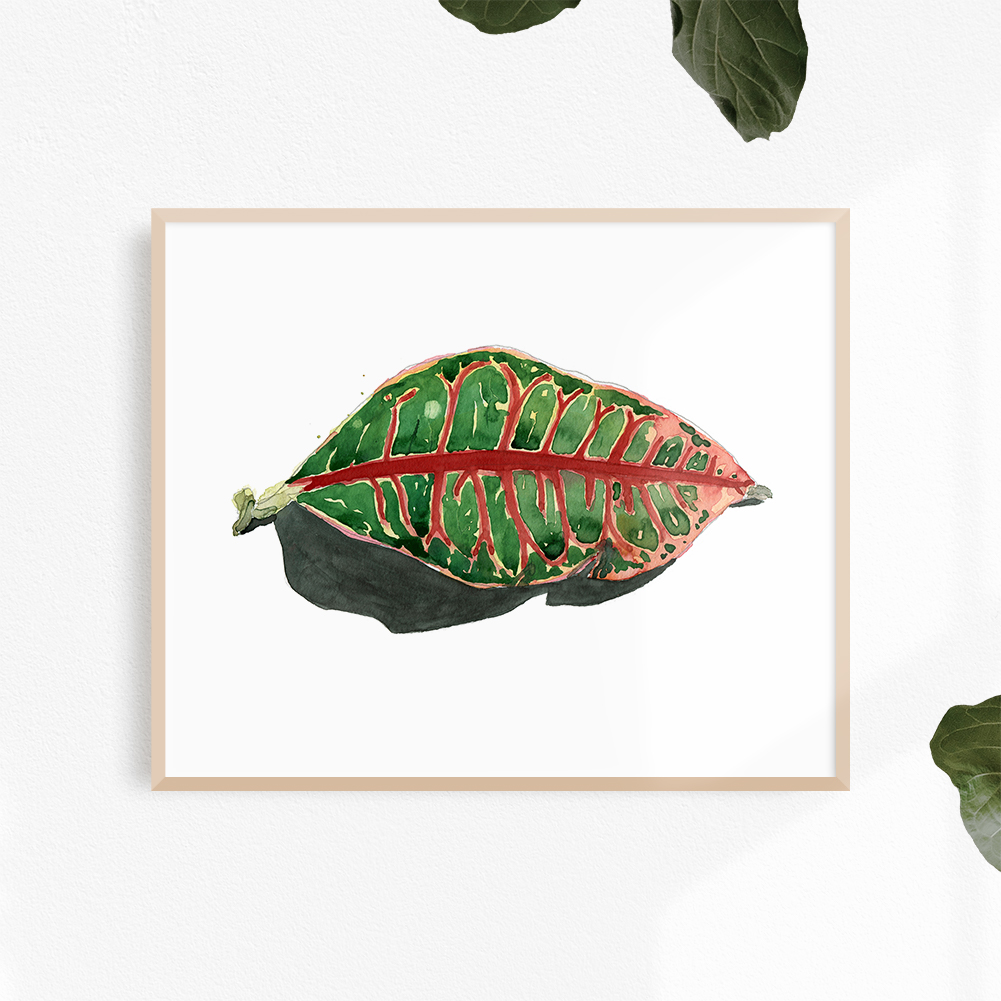 Croton Leaf Print
Croton Leaf, Archival Art Print
Four sizes: 5x7", 8x10" and 11x14" and 12x16". Fine art print made from a watercolor painting.
Every leaf of every tree is different, but the leaves of a Croton plant are especially mesmerizing in their vibrancy and color. This leaf was picked in Molokai, lovingly and with many thanks for its life so that it could be painted. Add some tropical flavor to your home with this artwork!
FREE SHIPPING IN THE U.S. $10 international shipping.
This fine art print is archival and acid-free. The print comes unmatted and unframed. Contact me to inquire about framed option. Print will arrive packaged in a protective acetate sleeve with matboard backing or rolled up in a rigid tube mailer, depending on size. Open edition prints are unsigned.