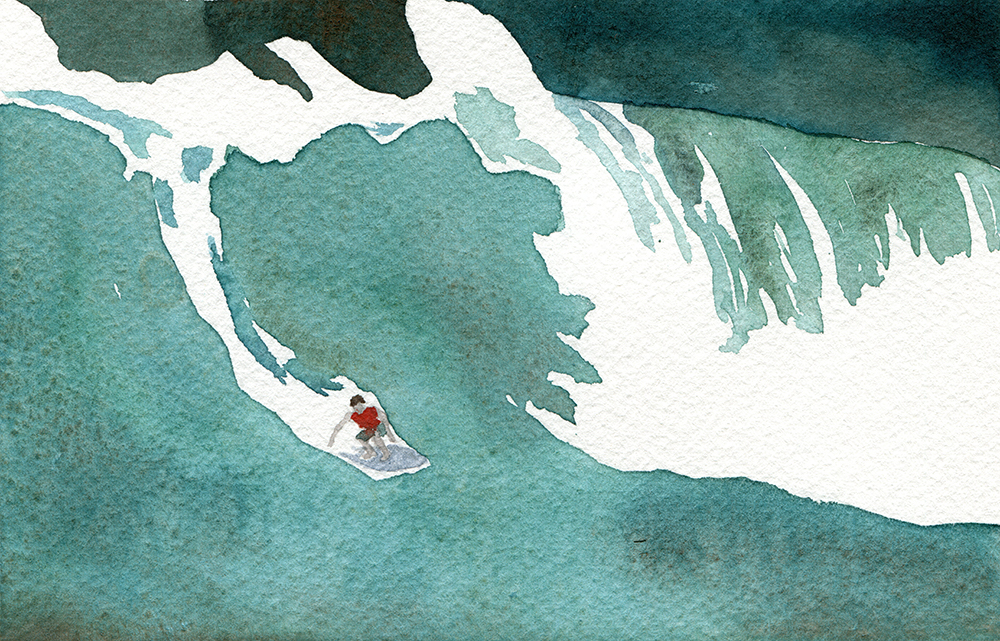 Day 73 Painting
Eddie Would Go, 5x7" Watercolor on Paper
73/100
The Eddie Big Wave Invitational at Waimea Bay is held at the North Shore only when conditions are right and waves are at least 20 feet minimum from the back (Hawaiian wave height), which means over 30 feet faces. The Eddie surf competition celebrates Eddie Aikau, the first lifeguard for the North Shore who saved hundreds of lives, and legendary surfer who would brave waves that often reached 30 feet or more.
(This painting references a photograph by Anthony Quintano who captured shots of the last Eddie that took place in 2016.)
In the summer, when North Shore waters are flat, Waimea Bay looks like this.
$10 for shipping and handling will be added at checkout. If the delivery address is based outside of the U.S., additional shipping charges may apply.
(Janet Meinke-Lau, Honolulu 2019)
sold out