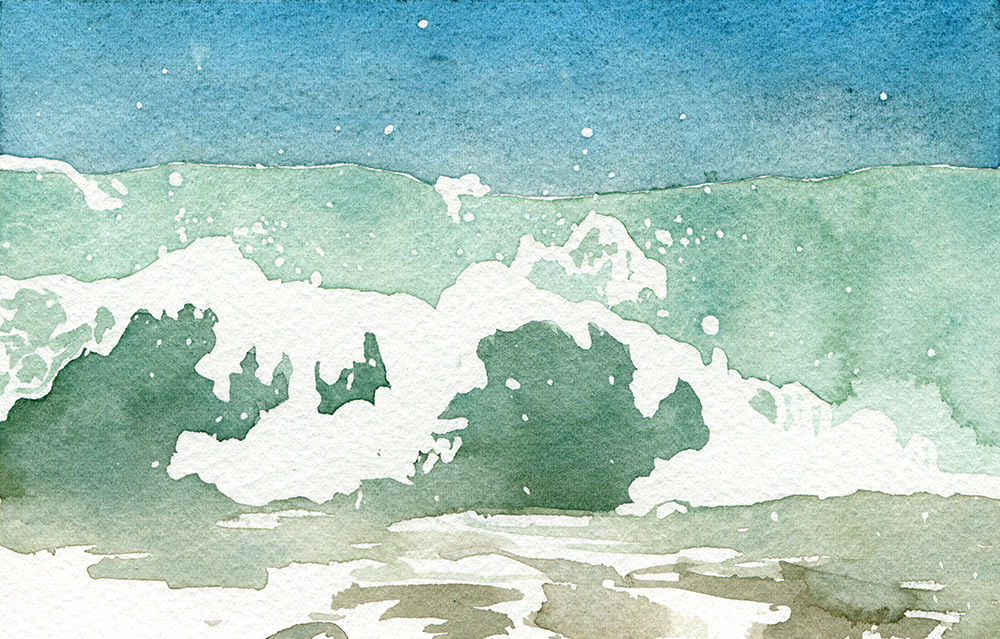 Day 71 Painting
Shore Break II, 5x7" Watercolor on Paper
71/100
Dangerous shore breaks are known to cause head and neck injuries. Hats off to the crazy surfers and surf photographers who brave those waters.
Clark Little is a local Hawaii photographer known for his photos of shore breaks. He has a documentary with some really impressive footage. I think I read that he was a landscaper and he just loved surfing shore breaks and taking photos of them. He's now a successful, world-recognized photographer. Lesson: pursue your passion!
$10 for shipping and handling will be added at checkout. If the delivery address is based outside of the U.S., additional shipping charges may apply.
(Janet Meinke-Lau, Honolulu 2019)
sold out