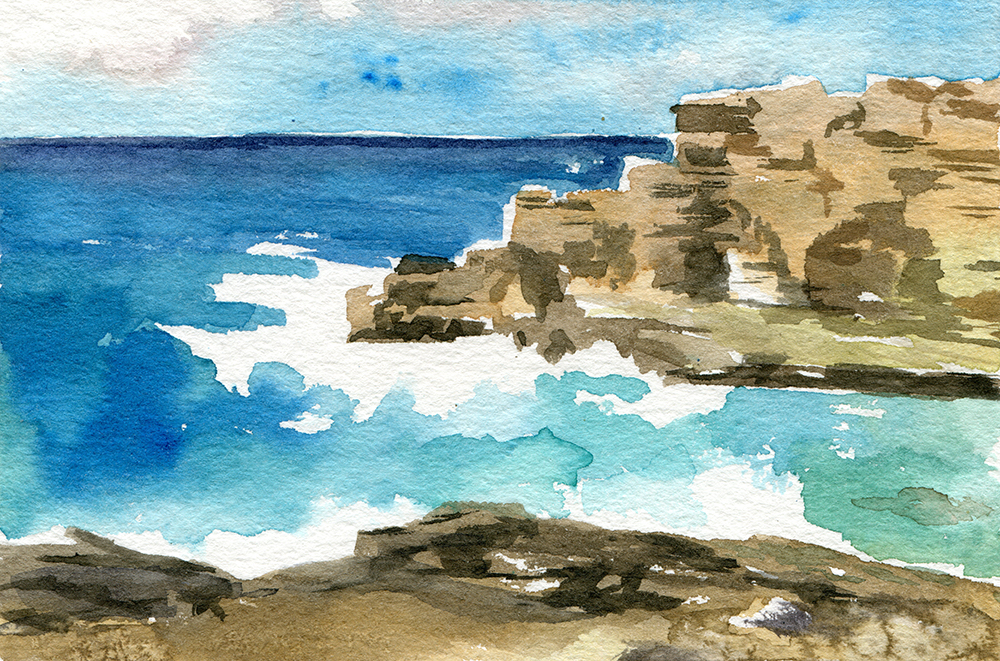 Day 23 Painting
A Perfect Day, 5x7" Watercolor on Paper
23/100
We live in town, in an urban area, next to a loud intersection with fretful ambulances and rattly garbage trucks. So we really cherish those weekends where, in search for some tranquility, we drive out of town and to the parts of the island that have little people activity. In those places, the blissful sound that fills my ears is the crashing of waves upon the lava rocks.
This original painting will be signed and dated. Comes unmatted and unframed.
$10 for shipping and handling will be added at checkout. If the delivery address is based outside of the U.S., additional shipping charges may apply.
(Janet Meinke-Lau, Honolulu 2019)
sold out